GALA Trust & Management Services, Inc.
¿Who we are?
We are a fiduciary company regulated by the Superintendency of Banks of Panama, a subsidiary of Galindo, Arias & López, composed of specialists dedicated to meeting the needs of our clients, providing comprehensive solutions and efficiencies designed to generate value added, trust and credibility.
We focus on the management of trust assets and the provision of administrative services designed to measure the needs of each client. This highly ethical service, professional and personalized is what has distinguished us for more than 35 years, thanks to our team f lawyers and expert accountants.
Fiduciary Services
We specialize in the provision of fiduciary services, seeking to provide the most practical, simplest and most efficient solutions to our clients.
Advice for planning, structuring, protection and execution of estate plans

Creating and administering trusts of diverse natures:

Guarantee Trust

Custodial Trust

Testamentary Trust

Investment Trust

Real Estate Trust

Administrative Trust

Securities Custodial Trust

Representation, administration, custody and asset protection.

Guaranteed deposit account structure and asset, securities and various document custody services.

Structuring and establishing escrow deposit accounts.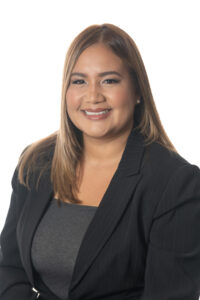 Ahellyn Alvarado
GENERAL MANAGER