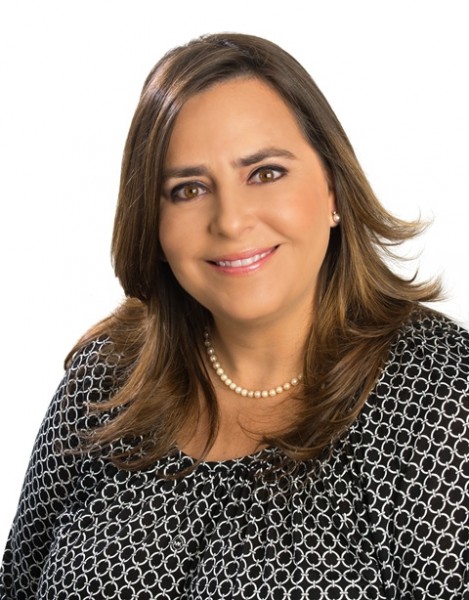 Cristina Thayer joined the firm in 2004, providing business advice in Corporate and Commercial Law, mergers and acquisitions, as well as in International Commercial Law, Competition Law, and Consumer Protection Law.
She held several positions at the Ministry of Commerce and Industries, as well as in the Foreign Trade Council, participating in the negotiations of important international agreements, such as the Trade Promotion Agreement with the United States, among others.
She was admitted to professional practice in the Republic of Panama and in the State of New York (USA), and she is also an active member of the American Bar Association.
Idiomas
Inglés
Español
Alemán

Educación

Commercial Policy Geneva,World Trade Organization ( 2001).
L.L.M., Georgetown University (1997)
Bachelor of Law and Political Science, Universidad de Panama (1995)
July 19, 2013

Galindo, Arias & López advised UEP Penonomé I, S.A. on the USD $70.9 million project financing for the 55MW project, which represents the first phase of the Penonome wind farms,…

July 18, 2013

Advised Coca Cola FEMSA SAB de CV in the acquisition process, together with The Coca Cola Company, of the Panamanian Grupo Industrias Lácteas (Industrias Lacteas, S.A., Conservas Panameñas Selectas, S.A….
May 28, 2013

Galindo, Arias & López is pleased to inform that Roberto De Araujo López and Cristina Thayer Hausz have been appointed partners of our law firm. Roberto De Araujo has been a member of GALA's team…
October 11, 2013

With a total area of roughly 75,000 km2 and a population estimated at 3.5 million, Panama is a country small in size and population, but increasingly large in economic influence….

November 30, 2012

In recent years, Panama has become the most popular and most desirable destination for FDI in the Central American region.  Much of the attraction stems from the continued local development…