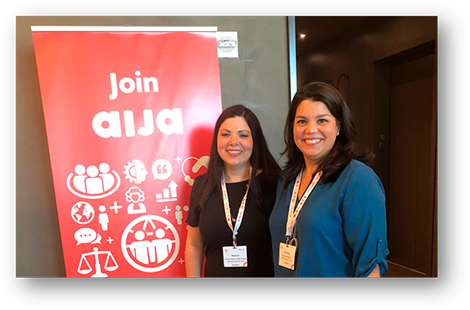 AIJA | Half-Year Conference
Beatriz Cabal (Senior Associate) and Michelle Ferrara (International Associate) actively participated in the International Association of Young Lawyers' (AIJA) "Half-Year Conference", which recently took place in Miami, where issues related to energy (oil and gas), mergers and acquisitions, as well as international litigation and arbitration were discussed. Galindo, Arias & Lopez was also a sponsor of this event.
We highlight Beatriz Cabal's participation as a panelist in the session titled "M&A Transactions in the Americas and Europe – Similarities and Differences", together with lawyers with vast experience in the field from Spain, Brazil, Belgium, Uruguay and the United Kingdom. The panel discussed the processes, structures and agreements present in these types of commercial transactions as well as the causes of their similarities and differences.