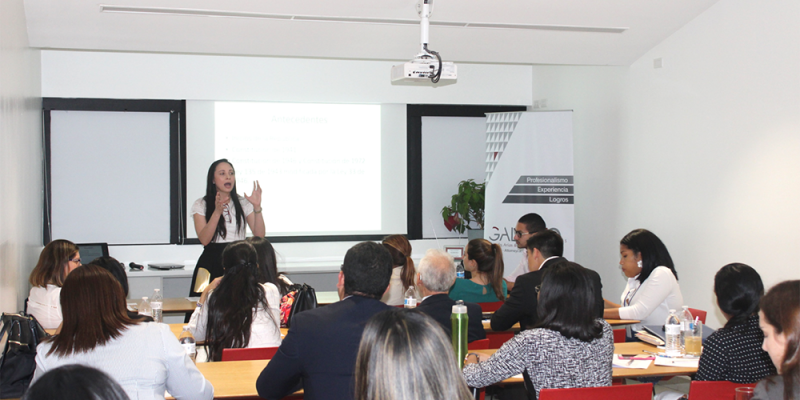 Professional Development – Litigation and Arbitration
In order to maintain the academic and professional level of the firm's lawyers, the following internal training sessions were provided during the months of March and April, organized by the Litigation and Arbitration practice group.
Argumentation and Legal Interpretation
Presenter: Mr. Eduardo Mitre
The Supreme Court of Justice of Panama
This training addressed practical cases for the practice of law, highlighting the development of a legal argument to promote continuing education and the theoretical and practical strengthening of the skills of the firm's legal team.
Preliminary Draft: Administrative Litigation Code
Presenter: Ms. Cinthya Camargo
Direcotr of Legal Service – EDEMET
Cinthya Camargo, on behalf of the Commission of the Administrative Litigation Code, explained innovations of this new code.
This training seeks to introduce the new Administrative Litigation Code that was developed to strengthen the procedural transparency and agility to provide greater access to justice in Panama.
Follow us on Linkedin as: Galindo, Arias & López