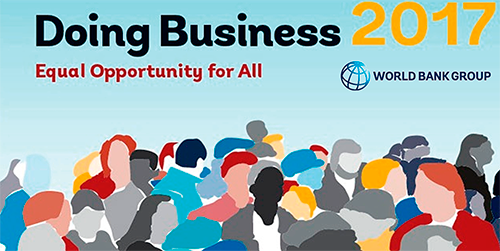 Recognition by the World Bank 2017
Galindo, Arias & López was recognized by the World Bank Group, thanks to the intellectual contribution of our team of lawyers: Cristina Lewis, Edgar Herrera, Felipe Escalona, Gabriela Vásquez and Daniel Sessa, who supported the development of the annual Doing Business 2017 annual report: Equal Opportunities for All.
Doing Business 2017, is the flagship publication of the World Bank Group, in its 14th edition, describing quantitative indicators on regulations that favor or restrict business activity. This report makes a comparison between 190 economies – from Afghanistan to Zimbabwe – over time.
At GALA we are proud to contribute good economic practices at global market levels in order to promote equal opportunity rights in society.